The Team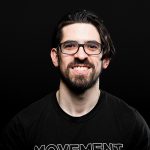 Cody Dietrich, CSEP-CEP, B. Kin
Owner / Clinical Exercise Physiologist
As a CEP, Cody's primary focuses are in athletic development and fat loss. He is also well-versed in rehabilitation training for athletes and working with special populations who have specialized health needs, including arthritis, osteoporosis, COPD, PAD, and cancer.
As a powerlifter, Cody held the Manitoba Men's Open Unequipped record at 74kg. He is passionate about training and leads by example.
View Cody's page for services and pricing.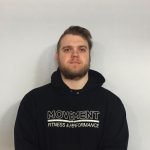 Tommy Howell
Head Coach – Magma Strength Systems
Tommy is an aspiring Athletic Therapist who is in the latter stages of finishing his degree from the University of Winnipeg. As a coach, Tommy believes that achieving optimal health through strength and conditioning is a goal that everyone can strive for. If you are looking to increase you physical fitness for ultra-marathon running, college hockey, maximal strength sports, or improving your quality of life Tommy will be able to develop a program to meet and exceed your expectations. 
 Tommy emphasizes barbell training through the major strength movements of Snatch, Clean and Jerk, Squat, Bench, and Deadlift. He has an abundance of workshop experience and certifications through the Manitoba Weightlifting Association, Canadian Powerlifting Union, and the National Strength and Conditioning Association. As a certified Strength and Conditioning Specialist (CSCS) he manufactures every client's program to the individual ensuring that individual needs are met.
Tommy also coaches athletes for Powerlifting meets and will soon be accepting clients for Olympic Weightlifting meets as well. If you have any questions about Tommy's training style or options you can go to magmastrengthsystems.ca or through email: coaching@magmastrengthsystems.ca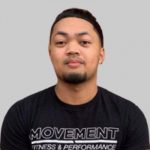 Calvin Diaz, B.Kin
Trainer and Certified Fitness Leader
Calvin Diaz is a graduate of the University of Winnipeg with a bachelor's degree in Kinesiology. He has his certification in Exercise Theory and Resistance Training under the Manitoba Fitness Council. Calvin has trained CIS level athletes as well as general population clients of all ages helping them achieve their personal fitness goals.
Calvin has a passion for basketball and powerlifting, and has worked closely with individuals looking to improve their sport-specific goals. Having also competed in the Manitoba Powerlifting Provincial Championships, he primarily specializes in fundamental strength movements and principles.
Calvin offers 1 on 1 personal training, semi-private training, group classes, as well as meal planning and nutritional coaching.
Contact: calvindiaaz@gmail.com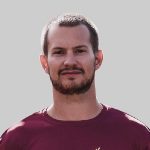 Andrew Kleinsasser, B-Kin, CFSC, FRC-ms, PN-1
High Performance Strength and Conditioning Coach
Andrew Kleinsasser is a graduate of the University of Manitoba with a bachelor's degree in Kinesiology. He has been a high performance strength and conditioning coach for over 6 years working with athletes of every level and general population clients of all ages. Andrew has learned from some of the top professionals in the field, he believes strongly in continued education and stays up to date with current training knowledge. In addition to personal training, Andrew is a certified Precision Nutrition level 1 coach and can provide nutritional assessments or lifestyle enhancement coaching.
Andrew specializes in athletic development and off-season training. Andrew has trained a wide variety of athletes from youth athletes to professional athletes and from individuals to entire teams. Andrew has a passion for football and works closely with NFL/CFL alumni Lamar McGriggs to provide an off-season football academy program.
If you are interested in learning more about the services Andrew offers contact him at  FSAthletics.andrew@gmail.com or his website www.FSAthletics.net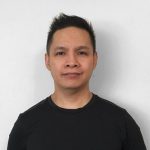 Donald Marcelo
Donald is a registered physiotherapist in the Philippines and has been a personal trainer since 2006.  As a Personal Trainer, Donald performs a thorough assessment of each client to design a tailored program based on their health and fitness goals.
Donald is a canfitpro certified Personal Training Specialist, a qualified TRX suspension trainer, Darby training system level 1, fascial mobility practitioner, and a certified Precision Nutrition coach.
Through his background in sports injury rehabilitation, various certifications, and over 10 years of experience in Personal training, he is knowledgeable in different types of training from weight loss, strength, and hypertrophy.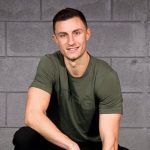 Mikhail Gerylo
Trainer
Mik  has been training individuals and running fitness classes for over 9 years. He has always been involved in many sports and now has found his passion in Obstacle Racing. Along with being a Physical Education Teacher Mikhail is an athlete for Spartan Race Canada.
"Obstacle Racing has taught me to be such a balanced athlete from running, strength training to agility and hand eye coordination. These races demand it all!".
My goals as a trainer are to teach others what I have learned through experience. I want people to enjoy the process through fitness and realize they can work towards any individual goals with the right dedication and knowledge.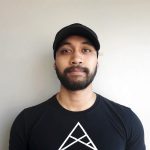 Daniel Monteverde, BA, CPT, Kickboxing
Daniel was in the CF Army Reserves for 5 years and has 7 years+ experience in Kickboxing/MMA. He loves helping others overcome challenges to reach their personal goals.
He is extremely passionate for helping fighters with their strength and conditioning. Peaking fighters' conditioning for fights is his speciality. His overall goal is to help people become better versions of themselves.
Contact: danielm@apexelite.ca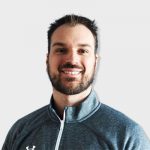 Jon Jorundson, NSCA-CSCS, FMS, B. Kin, B. Ed.
Trainer & Strength Coach
Jon is a Certified Strength and Conditioning Specialist (NSCA) and a graduate of the University of Manitoba with a Bachelor of Kinesiology and Bachelor of Education.
As a coach, Jon is dedicated to helping clients reach their fitness and lifestyle goals but takes pride in educating and inspiring others to make lasting positive lifestyle changes to build their best life.
Whether you are looking to increase strength, improve quality of movement, and injury prevention or you are looking to enhance physical longevity, Jon is committed to tailoring an individualized program specifically towards your goals.
In-person and online programming available.
Contact: j.jorundson@gmail.com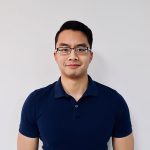 Hao-Yi Sim, RD, B.Sc HNSc
Hao-Yi is a Registered Dietitian, specializing in nutrition for improving both physical and mental performance, as well as overall health and wellness. Registered Dietitians are the only recognized, regulated nutrition professionals in the province. Hao-Yi has several years of experience with sport & fitness nutrition, working out of locations including the Canadian Sport Center, Sport Manitoba, and Movement Fitness & Performance. He has also worked in the WRHA and PMH as well.
He works with athletes, fitness lovers, and people looking to incorporate healthy nutrition habits into their lifestyle. He also provides education, including to hospital staff, sport teams, and local schools. Hao-Yi himself has a background in combat sports and powerlifting.
Hao-Yi focuses on providing person-centered nutrition services. This includes consultations, nutrition assessments, macronutrient guidance, meal plans, group education, and more. For those with insurance, your visit may be covered! 
Overall, it's nutrition for improving health, wellness, and performance.
Contact: haoyisim@gmail.com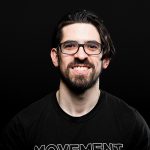 Cody Dietrich, CSEP-CEP, B. Kin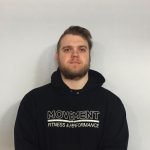 Tommy Howell
Customer Service
Hi, my name is Tommy Howell and I am the new part-time employee at Movement. I am currently in the Athletic Therapy program at the University of Winnipeg.
I am passionate about getting stronger inside and outside of the gym and aim to provide the best environment for you to succeed in your fitness goals.
If you have any questions for me or about the facility do not hesitate to ask. I look forward to meeting you!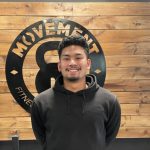 Patrick Encarnacion
Customer Service
My name is Patrick and I study civil engineering at UofM. I enjoy working out since it helps with not just my physical health but my mental health too. I also started to gain interest in power lifting.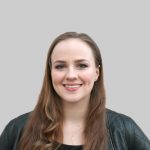 Elizabeth Rzeszutek
Customer Service
Elizabeth is an aspiring Athletic Therapist in her first year of Kinesiology at the University of Manitoba. She started lifting weights two years ago to improve physical health but quickly found out how much of a difference fitness makes in all aspects of her life from mental health to self-efficacy.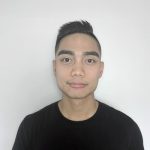 Chris Cadiz
Co-Owner
Chris has a passion for the intersection of fitness, business, and technology.
As a partner at Movement, he's responsible for digital marketing.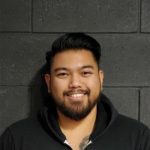 Joseph Louangamath
Developer
Specializing in Web Development, Joseph obtained his diploma in 2013 from Red River College under the Business Information Technology program. With over five years in the industry, he brings a wealth of knowledge as a developer.
To counteract the sedentary nature of a developer, he has developed a passion for fitness and is hoping to share that passion with as many people as he can.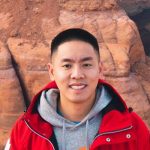 Chris Ngo
Photographer, Owner CB Studios
A passion of photographing his travels from all around the world such as Europe and the various parts of North America has now turned into another career for Chris. He is a Registered Nurse by day and by night he's currently a fully fledged photographer looking to turn his hobby into a potential full time career.
A few photoshoots under his belt include: work and personal headshots, seasonal family shoots, engagement shoots, multiple indoor and outdoor weddings and now a photographer at Movement Fitness and Performance.
To check out my portfolio, please check out my website at www.TheCBStudios.com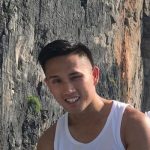 Quang Nguyen
Videographer
He's a freelance videographer located in Winnipeg Manitoba. Advocate, coffee drinker and a proud member of Movement fitness performance.